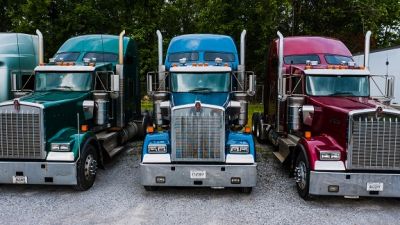 Motor Truck Cargo Coverage - Motor Truck Cargo insurance protects the transporter for his or her responsibility in the event of damaged or lost freight. The policy is purchased with a maximum load limit per vehicle.
Trucking companies and owner-operators in Berkeley face enormous risks on every run. They assume a huge financial responsibility for the property they haul. Accidents, theft, faulty refrigeration, and other unforeseen situations can be devastating if you're not protected.
These are some of the highlights to this type of coverage:
Earned Freight Charges – Up to $2,500 separate from other Limits of Insurance
Debris Removal Expenses – Up to $5,000 separate from other Limits of Insurance
Reloading Expenses – Up to $5,000 separate from other Limits of Insurance
"Transit" defined to include ordinary, reasonable and necessary stops, interruptions, delays or transfers incidental to the route and method of shipment
"Loading" & "Unloading" – Included when immediately adjacent to the transporting conveyance
Coverage endorsements that address a number of specialized operations, including Auto Haulers, Couriers and others
Let Us Help You Save & Find the Right California Motor Truck Cargo Insurance
Who Needs Motor Truck Cargo Insurance in Berkeley?
Cargo Trucks – Hauling Vans – Flatbed Trucks – Garbage Vans – Box Trucks – Others
Examples of Cargo Covered:
Consumer Goods – Raw Materials – Equipment – Parts – Other
Examples of Cargo Not Covered:
Jewelry – Money – Life Animals – Weapons – Collectibles – Other High Value Items
We are here to help you understand your risks and how to get protected. Give us a call 323-546-3030 or get a free, quick QUOTE