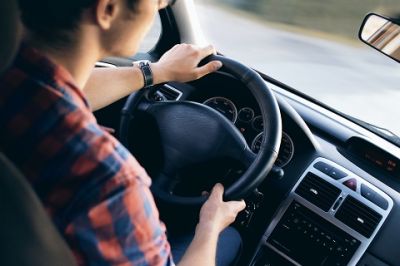 At Truxsurance.com, we can help you find the right coverage at a fair price for your truck or trucking insurance needs in Bakersfield.
Some coverages are required in California depending on your situation. If you have your own operating authority for instance, you're required to carry Primary Liability. It's important to know the regulations and requirements. We can help!
Commercial Truck Insurance Coverages in Bakersfield
These are some of the coverages that may be necessary to make sure you're protected:
Primary Liability - This coverage option protects you from damage or injuries to other people as a result of a truck accident. This coverage is mandated by state and federal agencies.
Comprehensive Physical Damage and Collision Coverage - This insurance is coverage for your truck and trailer. This coverage is for repair or replacement for damage resulting from things such as collision, fire, theft, hail, windstorm, earthquake, flood, mischief, or vandalism to your owned vehicles.
Uninsured Motorist – Covers damages to your truck that occur by someone who has no insurance or is underinsured.
Motor Truck Cargo Coverage - Motor Truck Cargo insurance protects the transporter for his responsibility in the event of damaged or lost freight. The policy is purchased with a maximum load limit per vehicle.
General Liability - This coverage provides protection for injuries or property damage sustained while on your premises, using your products or services, or because of a breach of contract. Our company can offer you many lines of coverage for Artisans Contractors, Contractors Liability, Contractual Liability, Electrical Work, and Plumbing.
Non-Trucking Liability/Bobtail Coverage - Non-Trucking Liability (Bobtail Coverage) provides limited liability insurance for owner-operators who are permanently leased to an ICC regulated carrier. It provides limited liability protection when the owner-operator is not on dispatch, nor pulling a loaded trailer.
Local Trucker – Intermediate – Long Haul Trucker – Intermodal or Port – Hot Shot (TGL & NGL not available for class 3 vehicles) – Dump Trucks (Sand & Gravel / Other) – Logging – Refrigerator Trailer
Additional Coverages
Auto Liability limits up to $1,000,000

Pollution Liability Broaden Coverage automatically included where available (CA9948)

Physical Damage and Cargo Coverage with combined deductible options up to $5,000

Towing costs to the nearest repair facility included
Gap Coverage automatically included if stated amount equals the loan amount on the Physical Damage form

Truckers General Liability limits up to $1,000,000/$2,000,000
Hired and Non-Owned Auto Coverage
Trailer Interchange

Uniform Intermodal Interchange Agreement (UIIA)

Additional Insured Endorsement

Non-Owned Trailer Physical Damage
Enhanced Physical Damage forms include:

Mechanical Breakdown
Diminishing Deductible
Tarps, Chains, and Binders
Personal Effects
Electronic Equipment
Rental Reimbursement

Reefer breakdown with optional temperature control enhancement
Whether you're looking for owner operator, motor carrier or private carrier in Bakersfield, we can help you find the best fit for your trucking insurance coverage.
Contact us to find out more. 323-546-3030 or get a quick, detailed Quote